WordPress DEVELOPMENT
MAGENTO DEVELOPMENT
PHP
DEVELOPMENT
Shopify DEVELOPMENT
Reimagine

Your Digital Influence
Our Services With the Best Web Design & Development
We were born to solve business difficulties. And WebbyGenius has the technological know-how to pull it off. You have the concept, and we have the resources and industry knowledge that your software development project requires.
Website Development Company of Surat does in-depth research to assess your market position and determine your requirements. As a result, we provide specific solutions and our best services to bridge the gap between your product/service and your target audience.
WordPress development
We are the leading WordPress Development company in India. We provides you with WordPress Theme customization and Plugin Development services to ensure you have your own unique website which is easy for you to use.
✓ PSD to WordPress Conversion
✓ eCommerce integration (WooCommerce)
✓ Theme customization
✓ Responsive design
✓ CMS development
✓ Support, Security and Maintenance
✓ SEO Friendly architecture
✓ Custom Plugin development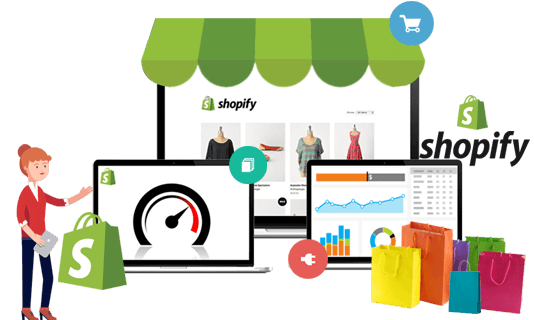 Shopify development
Shopify is a hosted solution for your ecommerce needs. We are very proficient in developing Shopify stores and can help to create Shopify store and set up a variety of Shopify tools to run your business.
✓ Shopify Plus Store development
✓ Shopify Theme customization
✓ PSD to Shopify Conversion
✓ CustomTheme development
✓ Shopify App Integration
✓ Shopify app customization
✓ Subscription / Recurring product integration
MAGENTO DEVELOPMENT
We are a leading Magento development company that provides expert Magento eCommerce development services to clients across the globe.
✓ Magento Store development
✓ Magento website customization
✓ Magento enterprise cloud edition
✓ Magento theme customization
✓ Magento multi store developmen